Research
University of Warsaw Biological and chemical Research Centre

is part of the program of modernization and expansion of the infrastructure of the faculties of natural sciences at the "Ochota" campus.
The Center is a center of modern technologies, where scientific and research activities are carried out in the field of new technologies, strategic from the point of view of the country's development, including: biotechnology, nanotechnology, chemical, biochemical and energy technologies, monitoring, environmental protection and restoration, and modern information technologies, pharmaceutical and medical.
CNBCh UW conducts advanced research of great scientific importance, the results of which are used in the development of new technologies in the field of energy, analytics, pharmaceuticals, medicine, biotechnology, as well as environmental protection and civilization heritage.
Research programs are focused on developing innovative solutions with a wide range of practical applications. The new research infrastructure, combined with high-class scientists, enable conducting innovative research at the highest world level.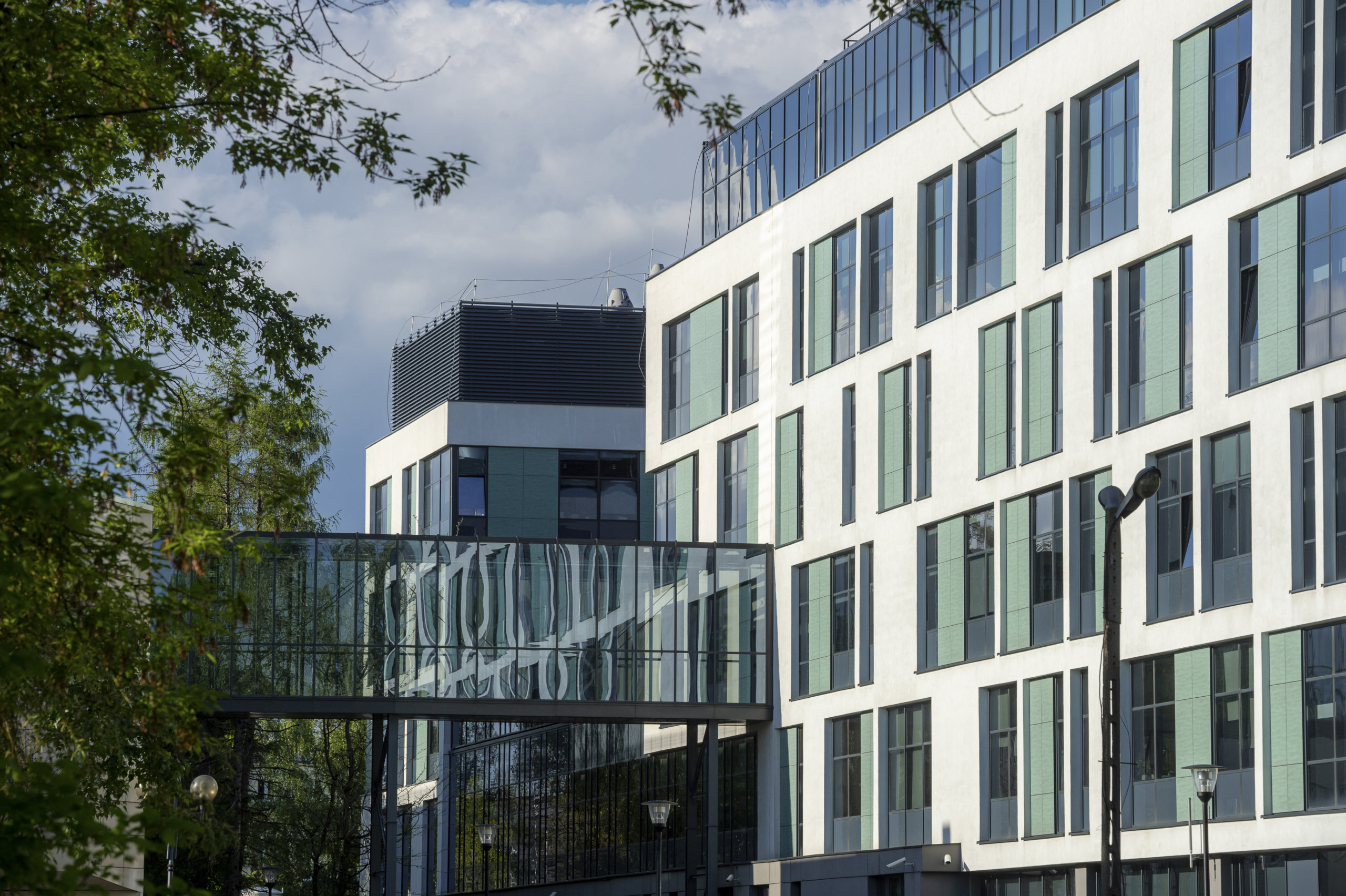 "The funds we received for the construction of this complex come from the Innovative Economy.
So the part of the research that will be carried out here will be the most oriented of all programs to cooperate with industry, to cooperate with business, and it will have to learn the so-called transfer of technology to the outside world.
"
Rector UW – Professor Katarzyna

Chałasińska-Macukow fragment of a speech during the ceremony of laying the cornerstone of the building of the CNBCh.
30th of March 2011